JUMANA(H) BAWAZIR










European surveillance systems have prolonged the limbo periods between fleeing a country and resettlement. As a consequence, holding places have become spaces containing lost and untold narratives that need to be nurtured, explored, then exposed.


In the context of Somali women on their journeys to Europe, how do we create a process to be deployed in these transient moments, to communicate their narratives?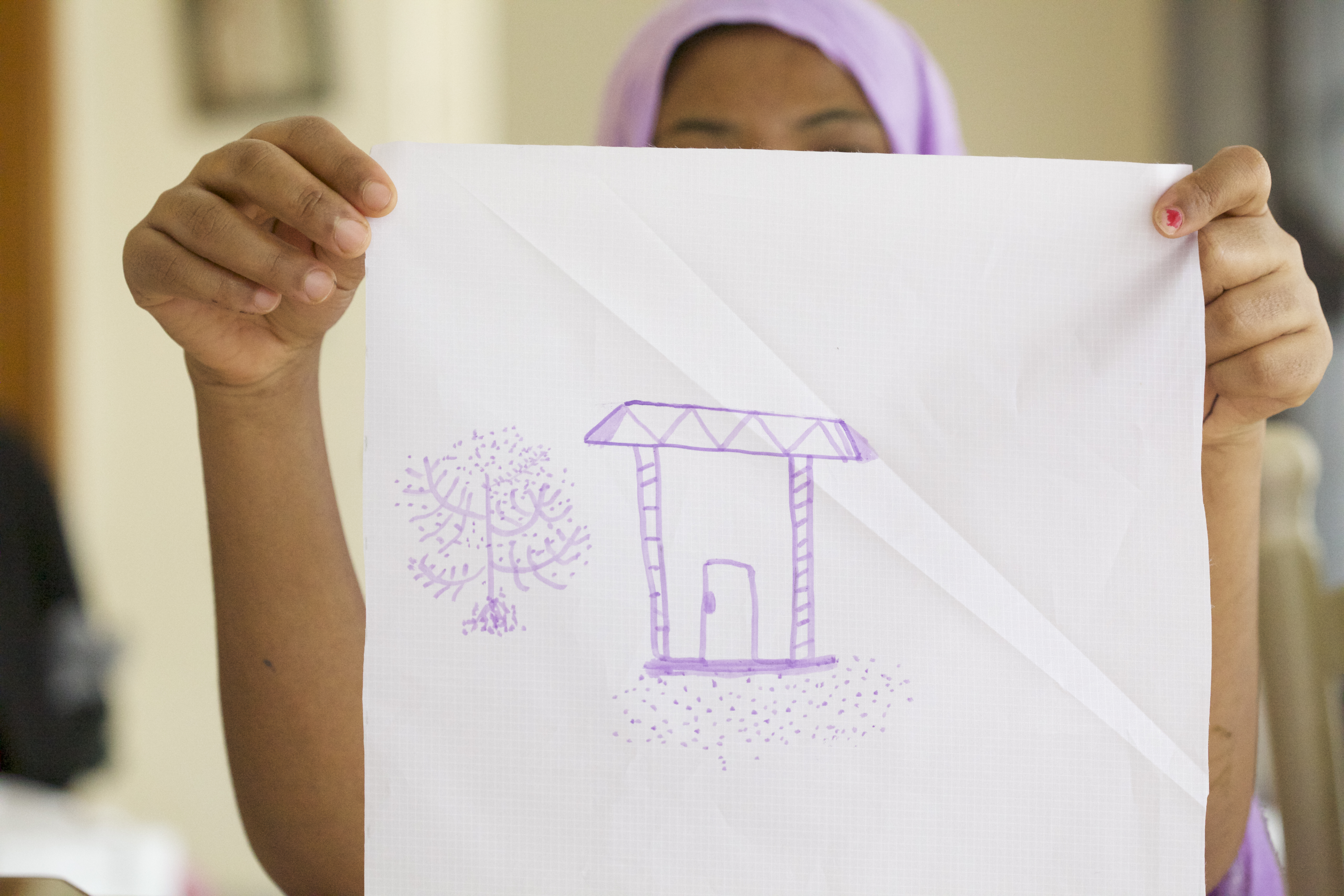 Space/time mapping of Mona's experiences

(25 years and counting).
what is a permanent transient space?
a holding place
what does it hold?
what does it contain?

a soul in limbo
a soul balancing on the
line of time with strings attached to
what was
what is
and what will be
it holds interwoven stories
creating a tapestry of a trapped identity,

this proposal is

a holding to account
to the power systems
using officers as their pawns,
perpetuating these limbo periods
for 3.5 million victims worldwide

a holding to account
for the walls that define a space
and muffles the choir of lost voices
a plea for change
a plea to collapse the vessel

of the non-place where
"no place is our space"
Space/time mapping of Mona's holdinding spaces while seeking asylum

(25 years and counting).
Eurodac timeline "European Union fingerprint database for identifying asylum seekers and irregular border-crossers".
Permanent Transience

was formulated through conducting interviews, virtually reconstructing experiences, and using poetry together with the interviewees. The project functions as a means to hold to account governments operating under the European surveillance systems that are inevitably controlling these people's journeys.